Hi Gang,
Today we started our unit of comedy writing. We spent a good part of the 1st period going around the room sharing what we thought was funny.
The next class we opened by my teaching which words are the most funny and then why.
Next, I asked people to write 3 kids jokes for next class. These are pun (or near pun) jokes where humour comes from the double meaning of a word.
The criteria are:
One food joke
One fish joke
One of your own chosing
Here's a quick reminder of how those jokes work.
Verbal Jokes: Pun: One word (or an exact sound alike), two meanings. Our brain hears the first part of the sentence and assumes meaning A, but then the punch-line twists it, and it turns out to be meaning B. It can be the word itself or its context in the sentence – For example:
Man 1:         My dog has no nose
Man 2:         How does he smell?
Man 1:         Terrible
Q:      How do you make antifreeze?
A:      Steal her blanket.
Verbal Jokes: Near Pun (it's like a pun but not 100%): A Very tricky technique where the punch sounds a bit like the word expected from the setup, but not really.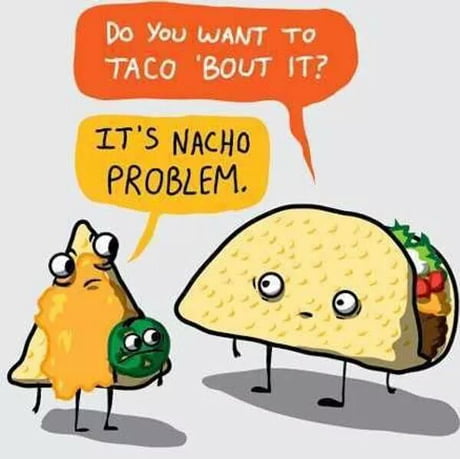 Person 1:      I ate too much Middle Eastern food and now I falafel.
Q:      How many people live in South America?
A:      Like, a Brazilian.
Then we ended with today's featured comic: Steven Wright